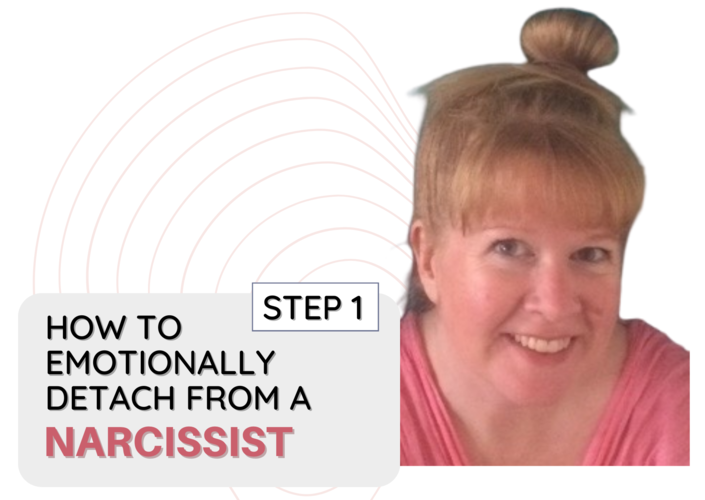 Listening to "Unpacking Narcissism" episodes will help you grasp a comprehensive understanding of narcissism and help you protect yourself and/or heal from narcissistic abuse.
In this series, we'll be delving deep into the topic of emotional detachment, and how it can help us break free from the toxic dynamics of a narcissistic relationship.
In this episode, we'll be shining a light on one of the most fundamental questions when it comes to emotionally detaching from a narcissist: what is it that we're really seeking from them? Whether it's validation, love, or simply the hope of change, understanding our deepest desires and needs can be a crucial step towards emotionally detaching from the narcissist and healing.
So sit back, grab a cup of tea, and get ready to take the first step towards emotionally detaching from the narcissist. This is the Step 1 of the series how to emotionally detach from the narcissist.
Do you have a question that you want answered on the podcast? Are you interested coming to the show as a guest? Do you want to leave feedback? Reach us at podcast@unfilteredd.net
Meet Lucianne Gerrard
Lucianne Gerrard is a Registered Counselor and Narcissistic Abuse Specialist. With her foundation of personal experience of narcissistic abuse in relationships with both parents, sibling, partners, and friends, together with her years of studying the academic research on narcissism, she feels that she is well equipped to help people (of any age) heal from their narcissistic abuse, validate their feelings, support understanding of the narcissistic techniques that seem to be universal and help them build a happier, safer, narcissist-free future.
Resources & References:
Suggested Readings
Podcast Music: Creative Commons Music by Jason Shaw on Audionautix.com